The following blog post was written by current MS in Entrepreneurship student Aaron Kennedy. He started the program in June 2020 and will earn his degree in June 2021.
Today I am hiking in Eagle, Colorado, watching the air sparkle over the Gore Range Mountains as the sun glistens off snow stirred up by the gentle wind. The snow blankets the wilderness and the valley is silent as if untouched by man, but that is far from the reality of our situation.
We watch as our cherished wilderness slips away from us: increasingly crowded trails are leading to more pollution and accelerated land degradation, climate change fuels worsening forest fires around the world, and public land is more frequently sold for mineral rights. For years I was baffled by this. How is it possible that we can't solve this? Naturally, many are panicking and are quick to blame each other, assuming that limiting access is the only solution. Leaders of the outdoor community enact this in an effort to protect public lands using tools like permitted trails, restricted access, and the popular "location not shared" movement on social media. Honestly, these methods made sense to me at first.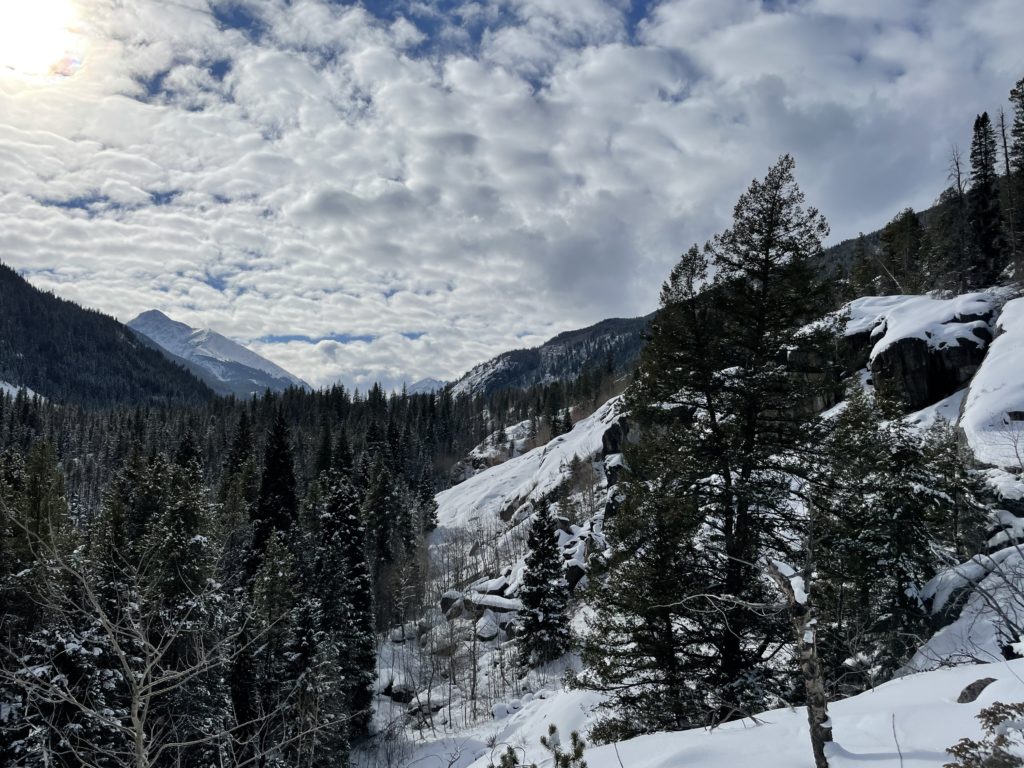 Over time I started to notice people wanted to get out in nature more, but didn't know where to start. Countless friends would ask me for advice for their next adventure with little to no clue about where to go. I couldn't blame them; it once took me 4 hours of scavenging through outdated Forest Service webpages to find a land-use permit! I also remember exploring a recommended trail on a popular hiking app and ending up bushwhacking seven miles across an abandoned boar hunting trail. I was dumbfounded that safe, easy-to-use technology was not available. How could it be that limiting people's access to the wilderness is the solution if no one knows where to do it in the first place?
It didn't make any sense to me, so in early 2019 I decided to find out. I talked to every park ranger I came across, scoured the internet, and had many conversations with public land managers. After months of research, the puzzle pieces finally started to fit together. Public land managers are restricted by outdated software and tight budgets, the rise of social media and other platforms glorifies only a small fraction of outdoor resources, 95% of hikers get bottlenecked onto only 5% of the trails, and there is a 10% average increase of new adventurers each year who don't have resources to learn about proper conservation and trail etiquette. These factors, among others, created a perfect storm in the outdoor community. To make matters worse, I finally understood that the tools people are currently using to try and protect public lands are actually counterproductive; these tools are divisive, separating us and creating a culture of exclusion when the real problem is fragmented and missing information.
I spent the next six months going through extensive product design research looking at different ways to address this root problem until I finally cracked it! By bridging this informational chasm between those in charge of the land and those who use it, we can create a sustainable wilderness for everyone. We can protect our public lands from pollution, land degradation, and desolation through education on natural resources' real-time availability. Based on my research, I am working to build a two-sided network that provides land managers with the tools they need while connecting that information into a global outdoor application for safer, more accessible adventures.
This was 18 months ago. Today I am 1 hour 27 minutes, 3.4 miles, and 1357 vertical feet into the Cross Creek Trail in the Holy Cross Wilderness, testing the 3rd iteration of our software. I am halfway through the Masters of Entrepreneurship program at the University of Washington, where I have taken our company, Outway, from a sparse demo to a full-fledged venture. We've worked with prospective land managers and adventurers to refine our vision and isolate the problem even further. Now, as the cold winter air feels crisp in my lungs, I am teeming with excitement because we are finally ready to unify the outdoors for everyone.