Q&A with Yagmur Ataman, MPAcc Alumna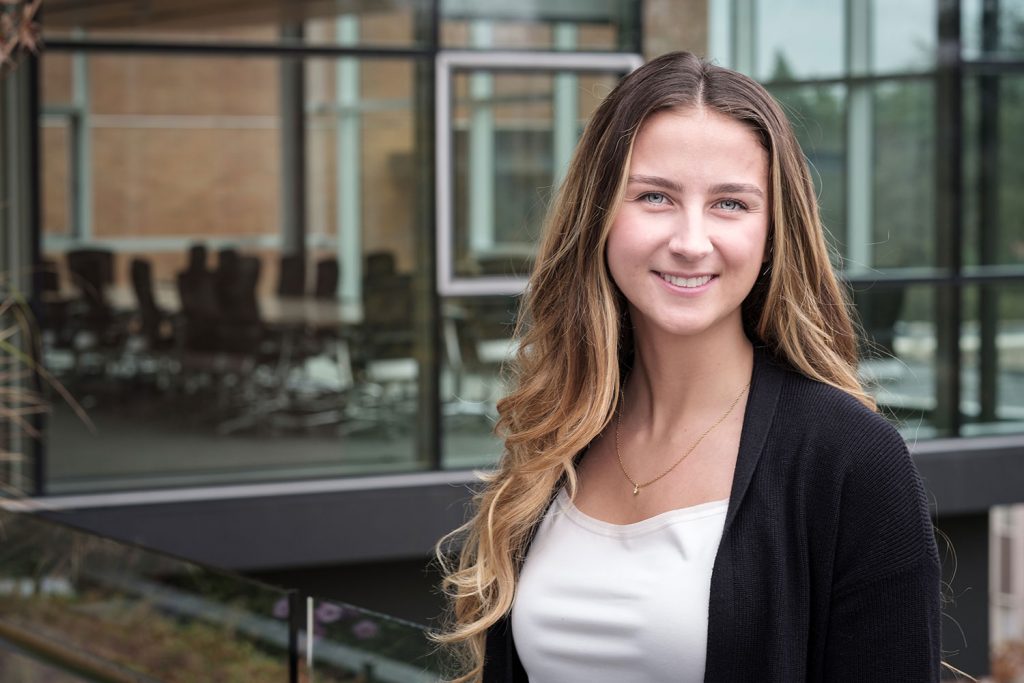 Yagmur Ataman graduated from the MPAcc program in 2015 and is currently an Audit Senior at Deloitte.
Why did you choose to join the MPAcc?
Ultimately, I knew I needed an additional year of credits to sit for the CPA Exam. However, instead of pursuing a different major for my fifth year, I really wanted to find a program that would help best prepare me for the workplace, beyond the classroom experience I already had. The MPAcc program noted its ability to connect students with like-minded peers and local professionals, advance communication and "soft" skills, and encourage the application of technical understanding and critical thinking to real-life business and accounting issues. It did just that!
How has the MPAcc experience impacted your career since graduation?
I am still enjoying the same career I started following my graduation from MPacc (Audit). Although my career is the same, the accounting world is ever changing and never stagnant. A focus during the program was this sense of learning how to learn. Essentially, how to use outside resources, decipher codifications, and research accounting issues. As professionals, we are expected to keep up with accounting changes and be knowledgeable on current accounting standards and best practices so that we may prepare our clients for the technical obstacles their businesses may face. For my role, I need to constantly be up to date with the latest accounting information. With MPAcc, I was able to hone in on this skill to ever improve my technical understanding and use my resources to research in areas I lack experience.
Think back to before you started MPAcc and where you are now. What key skills and/or mindset did you acquire during the MPAcc program?
Communication is so key in our line of business. We are constantly communicating with our peers and superiors within our teams, and ultimately communicating with the client on a day to day basis. I remember thinking I wouldn't get this sort of exposure until later in my career, but you are very much in contact with individuals of great influence in the companies that you serve from your first day on the job. If you're a staff, you might be communicating with a manager at your client; if you're a senior you might be in frequent contact with the controller or the CFO/CAO at your client. It's quite impressive how much we are entrusted with early on in our careers. And maintaining this trust has a lot to do with how you communicate and present yourself. I remember class exercises in writing emails and memos, putting together PowerPoint slide decks, and eventually presenting to a larger audience. I use these skills I learned in MPAcc in every aspect of my job, each day.
What classroom experiences do you recall influencing how you approach your current job?
I distinctly remember the emphasis placed on financial statement analysis throughout the courses offered as a part of the MPAcc program. This "big-picture" mindset and approach was so different than the detailed, technical expertise we had learned in our previous undergraduate accounting classes. In the MPAcc, we studied real companies, real business issues and real filings and disclosures. I've noticed that my current job as an auditor can be extremely detailed and technically demanding, however, the larger portion of my job and the piece that I enjoy more is very much "big picture" and judgmental in nature. Our entire audit approach is based on risk assessment and analyzing an entity holistically and considering all the various factors and forces at play. In the classroom, we were taught the ability to understand the connections and correlations between accounts and activities. I am now able to practice this in the workplace and bring greater value to my clients and engagements by taking a step back and understanding the business as a whole.
Did you undertake an internship as part of the program? What impact has it had on your career goals and way of thinking?
As part of the program, I had a winter "busy season" internship. This 10 week internship was so crucial to kick starting my success when I was employed full-time. It allowed me a cushion of time to understand expectations and culture in the workplace, find available resources and tools to help me succeed, further expand my network, and apply critical accounting and auditing skills in a low-pressure setting. It allowed me to make mistakes, asks questions, and grow as a professional, before there was any expectation. I have to say, I nailed my first day of full-time work as a result!
How has the MPAcc and Foster alumni networks impacted your career/career path?
I can't express the importance of building your network as a graduate student and beyond. The exposure I was given as a student of MPAcc and the connections I made during my time have immensely impacted my career today. Accounting is very much a people business. The more professionals you meet and impact, the more likely they are to think of you when they have an interesting opportunity arise. I have been provided countless experiences (included a month long internship in Brazil, domestic travel for my clients, volunteering with the Foster School of Business, representing Deloitte at various recruiting events and career fairs, and being a part of a client proposal team), just because a mentor I identified early on and invested my time in, thought of me first and sought me out when the opportunity arose. The soft skills you learn in MPAcc courses and during recruiting events and the network you build have the power to influence your career path and the projects that you take on in the future.
Did you feel that the cohort experience and working in teams has benefited your career?
Every day I go to work and am greeted by my Audit team. We are definitely a team in that there are norms for simple team cultures like when we get in to work, when we leave, our lunch routine, but also for larger methods like how we problem-solve, split up responsibilities, how we project manage, our risk assessment approach, and how we mentor those below and how we support those above us. All of our audit procedures are discussed and decided as a team—whether it's smaller teams within the larger group, or the entire team as a whole. Learning to work in teams accounts for the majority of your performance evaluation. At one point, you realize it's not just how much technical expertise you have as an individual, but more so how you are able to navigate various research tools, source knowledge from the larger team, aid those around you to success, and bring your personality and energy to the work environment. I would say the whole is always much bigger than the sum of its parts. I think the MPAcc program does a great job in bringing together a diverse group of individuals so that you have experience working with those who might be different than you. In this way, you are better prepared to identify and capitalize on these differences to leverage individual strengths when you collaborate as a team in the workplace.