Why a Foster PhD: Yu Tse Heng, Organizational Behavior track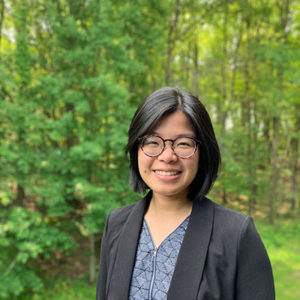 Guest post by Yu Tse Heng, 2022 graduate, UW PhD in Organizational Behavior.
First placement: University of Virginia
Current placement: University of Virginia
I loved my time as a PhD student at the Foster School of Business. It was the perfect environment for me to grow as an academic. For me, the best part of being at Foster has been the people. I will always be grateful to my mentors who selflessly invested an immense amount of time and energy into my growth, teaching me how to conduct rigorous and impactful research, and how to be an effective teacher in the classroom. But beyond imparting these critical skills, it meant the world to me that they had my best interests at heart and cared deeply about my well-being throughout my time as a student. One unique aspect of the management department is the diversity of the faculty—in particular, they pursue a wide range of topics and use a variety of research methods. As a student working with different faculty on research projects, I was able to learn an array of research approaches and techniques, which has enabled me to be versatile in how I approach research questions.
My peers have also made my experience at Foster incredibly enjoyable. We have a strong culture of collegiality, both within and across departments. I have always felt comfortable asking questions and seeking support from my fellow PhD students, and have likewise enjoyed being a resource to them. Outside of school, it has been great fun hiking, climbing, biking, and having a good time with them. I will always look back fondly on these times. We also have bright, driven, and respectful undergraduate students at Foster. I found a lot of meaning and joy in interacting, teaching, and learning from these students in the classes I taught. I was also lucky to have mentored several undergraduate students during my time at Foster—it has been so rewarding to see them go on to do amazing things upon graduation.
Finally, there is something special about being in Seattle. It is a melting pot of cultures, which makes for a great variety of food options. The city is always bustling with activity. I also loved having the mountains in our backyard. I am grateful for my time here and am proud to be a graduate of the Foster PhD program!