In Conversation with a Fritzky Fellow
MBA students at Foster have a unique opportunity to develop their leadership skills with the Fritzky Leadership Fellows. Second-year full-time students apply to the program where they  support first-year students through peer coaching, mentoring and more. Fellows help first-year MBA teams reflect on their team processes and development. They also work individually with assigned students to act as a sounding board and help them navigate through challenges as an MBA student. Fellows are trained by the Center for Leadership and Strategic Thinking through one-on-one sessions and speaker events.
We sat down with Siddharth Kadandale, Class of 2023, to learn more about his experience as a Fritzky Leadership Fellow.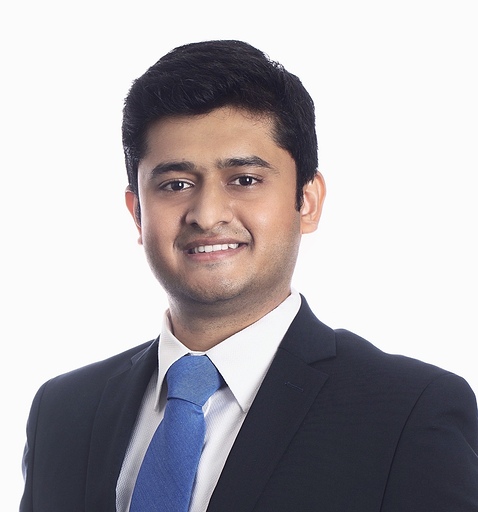 What motivated you to become a Fritzky Fellow?
Actually, there were a couple of reasons. Firstly, the value I received as a first year student from my Fritzky mentor was incredible. Our relationship evolved pretty naturally. Initially, it was a resource for me to find my way around Foster and navigate challenges I faced as an international student. Towards the end, it was about having a friend who I could just talk about life and other fun things. I wanted to give this back to the Foster community. The other part was that Fritzky would enable me to become a better leader. I knew there was a rigorous training program and I wanted to leverage that opportunity for self development. So, it was a combination of passing on the values to the next class and also building my own leadership skills.
What was the training week like?
It was a week-long training program where we iteratively built on leadership principles and explored the kind of leaders we wanted to become. There was a strong focus on vulnerability and reflection. It really gave me the opportunity to think about my goals and values – something I wouldn't have done otherwise. Sometimes, this was really hard. For example, we had to bring one object which embodied our key individual principles. This might sound easy but it involved thinking back to my childhood and reflecting on my core value system.
The training was also about learning how to become a peer coach for first-year students. You play different roles as a Fritzky fellow – sometimes you're a peer coach whereas other times you are a sounding board for ideas or problems. In many cases, you may not have answers for their questions. We learnt ways to coach in such scenarios and help students find answers instead of prescribing solutions.
Lastly, I think the training week really brought the entire Fritzky cohort together. Through various activities, the team building exercise and shared experiences we came to know each other better.
Could you tell us more about the team building exercise? What was unique about it?
The team building exercise was about rowing. We spent the whole day learning how to row together. It started off with only two people rowing and we tried out different pairs. The key was finding a rhythm as a pair and seamlessly transitioning responsibilities to keep the momentum, regardless of who is rowing. But the most difficult part of that exercise was when we all rowed together. Unlike rowing in pairs, we all needed to be in sync and follow the person in front of us to maintain stability. It doesn't matter how good of a rower you are. You need to fully trust the person in front of you and match their rhythm. It was a fantastic representation of team dynamics and unison.
On a personal and professional level, what are your key learnings from the program?
I used to think of mentors and coaches as people who need to provide answers to people they are working with. However, what I learnt was that the role of a true mentor is to help the other person reflect and empower them to find answers. You need to be able to suspend all your judgment and completely understand the problems of the other person. This was another learning for me – active listening. How to be truly in the moment and space with whoever you are talking to. Apart from this, I also learnt about building trust with people, especially mentees.
Professional learnings come from our weekly meetings where we gather as a cohort to share experiences and reflect. This is either over breakfast or another informal setting. We also have speaker sessions from prominent industry leaders where we explore themes like diversity and trust-building. These leaders come from different sectors like consumer products, technology and even public service. This gives us insights about leadership in different contexts.
What are you looking forward to in the remainder of the program?
I'm looking forward to meeting more people from the incoming batch. It is wonderful to chat with them and learn about their journeys. It really brings us closer as a community. Moreover, I am also being coached by a member of the Center of Leadership and Strategic Thinking (CLST). I'm looking forward to our one-on-one sessions where I get to discuss my areas of improvement as a leader.
Any tips for prospective Fritzky Fellows?
The program is really intense. It challenges you to think and reflect. But there is an element of leadership building that I haven't seen in any other program at Foster. And this is a safe space where you can be completely honest. I'd highly encourage students to apply and be a part of this experience.
Learn more about the 2023 class of Fritzky Leadership Fellows here.